Posted under:
General
Posted on: October 2, 2020
Are Dental Implants Right for You?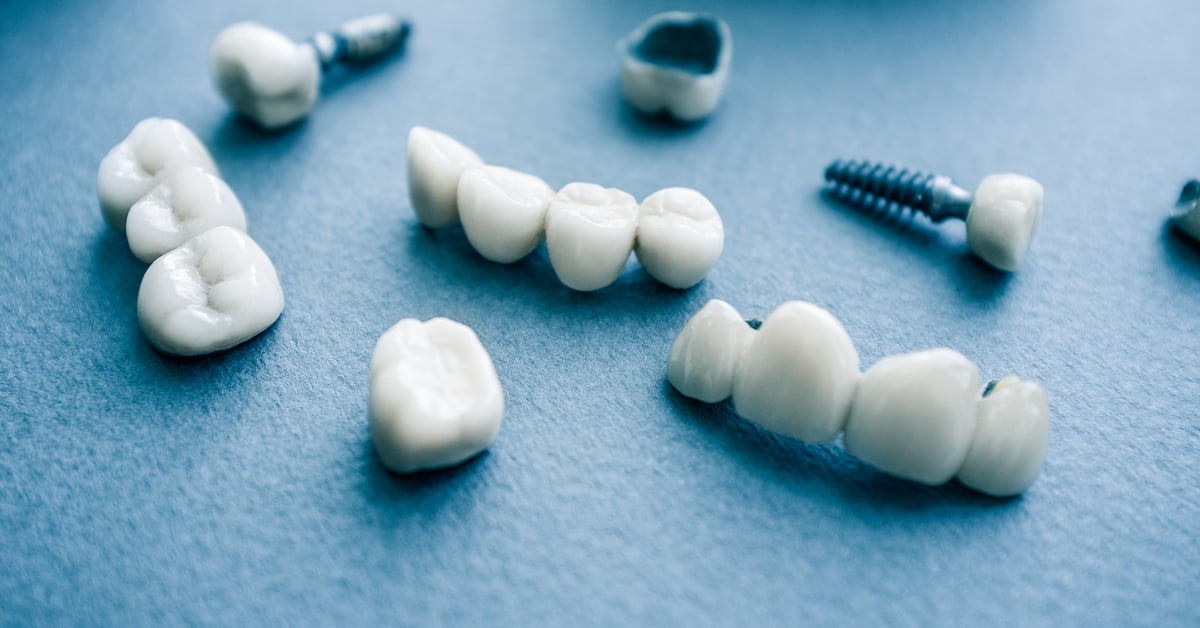 Are Dental Implants Right for You?
If you are missing some teeth as a result of injuries, tooth decay or gum disease, dental implants might be the right solution for you. These advanced artificial teeth are designed to stay in place and provide the support you need to speak, eat and interact with others with greater confidence. Our team of dental care experts will work with you to determine the best way to approach the problem of missing teeth and the embarrassment that it can cause.
What Are Dental Implants?
Dental implants are surgically implanted devices that serve as attachment points for artificial teeth. Implants take the place of missing teeth and provide the closest possible experience to eating, speaking and caring for your natural teeth. If you are interested in looking your best and feeling more confident, dental implants could be the perfect solution for you.
How Do Dental Implants Work?
Dental implants are comprised of three separate components:
The post is the part that is inserted into your gum. This functions as the root for the rest of the dental implant.
Abutments are connecting pieces that attach to both the post and to the dental appliance used to replace your teeth.
Crowns are the dental term for the artificial teeth that are attached to implants to replace missing or damaged teeth.
Depending on the condition of the bone in your jaw, you may require endosteal or subperiosteal implants. Endosteal implants are placed directly into the bone. By contrast, subperiosteal implants are supported only by gum tissue. If at all possible, it is preferable to use the endosteal method for dental implants. This provides greater security and stability for your dental appliances and improved confidence for you.
The Basics of Your Dental Implant Procedure
Dental implants require a number of important steps to complete the process successfully. Your dentist will first examine your teeth, gums and jaw to make sure that you are a good candidate for these procedures. If you require bone grafts to create a favorable environment for your new implanted teeth, our team will discuss the most practical method and time for these grafts. In general, you can expect to go through the following steps during your dental implant procedure:
Any damaged, broken or decayed teeth will be removed from the area where the implant will be positioned.
Your dental implant will be placed into your jaw or gums and allowed to heal for a period of weeks or months to create optimal stability.
The abutment will be attached either during the initial implant placement or after it has healed. In the latter case, a small incision will be required to attach this connector to the implant.
Once the abutment is securely in place, your dentist will attach the artificial tooth to it to hold it in place. Once this has been completed, you can enjoy the convenience of chewing and speaking without worries about missing teeth or slipping dentures.
Will I Need Bone Grafts?
Our dental team will evaluate the bone in your jaw to determine whether you need bone grafts to support your dental implants. If you do need these surgical procedures, we will work with you at every step of the process to make sure you understand the process. This will help you feel more confident about your surgery and promote the best outcome for your dental implant.
Placing the Dental Implant
Placing the post into the bone of your jaw is usually the first surgical procedure needed for your dental implants. If you do need bone grafts, they may be performed before your implant post is placed or during the same procedure. In either case, your jaw and implant will be allowed to heal in place to ensure the stability of your artificial teeth after they have been attached.
The abutment can be attached to the implant either during the initial placement of the post or after the implant has achieved full osseointegration, which is a fancy word for the bone growing around the implant to hold it in place and provide stability. If the abutment is not placed at the time that the implant is inserted, a small incision will be required to allow this part of your dental implant to attach securely to the post.
Your artificial teeth may be configured as an individual tooth, two or three teeth connected to each other or an entire row of teeth. These dental prostheses will be attached to the implants to replace missing teeth and to enhance your smile and your ability to bite, chew and speak, which can give you greater confidence.
After the Dental Implant Surgery
You may experience some pain after the surgical procedures involved in dental implants. Our team will work with you to determine the best approach for managing pain and discomfort after these procedures.
Benefits and Drawbacks of Dental Implants
The most important benefit of dental implants is the security they provide. You will know that your artificial teeth will stay in place and will work just like your natural teeth. Artificial teeth secured by dental implants can be maintained just as you would care for your own natural teeth, which makes it much more convenient.
The high initial cost is one of the few drawbacks of dental implants. Our team will work with you to determine the most affordable way to manage the cost of dental implants to help you enjoy the benefits of these procedures. Call us today to schedule a preliminary consultation. We look forward to the opportunity to serve you.