Posted under:
General
Posted on: April 29, 2022
Uncover the Truth About Root Canal Treatment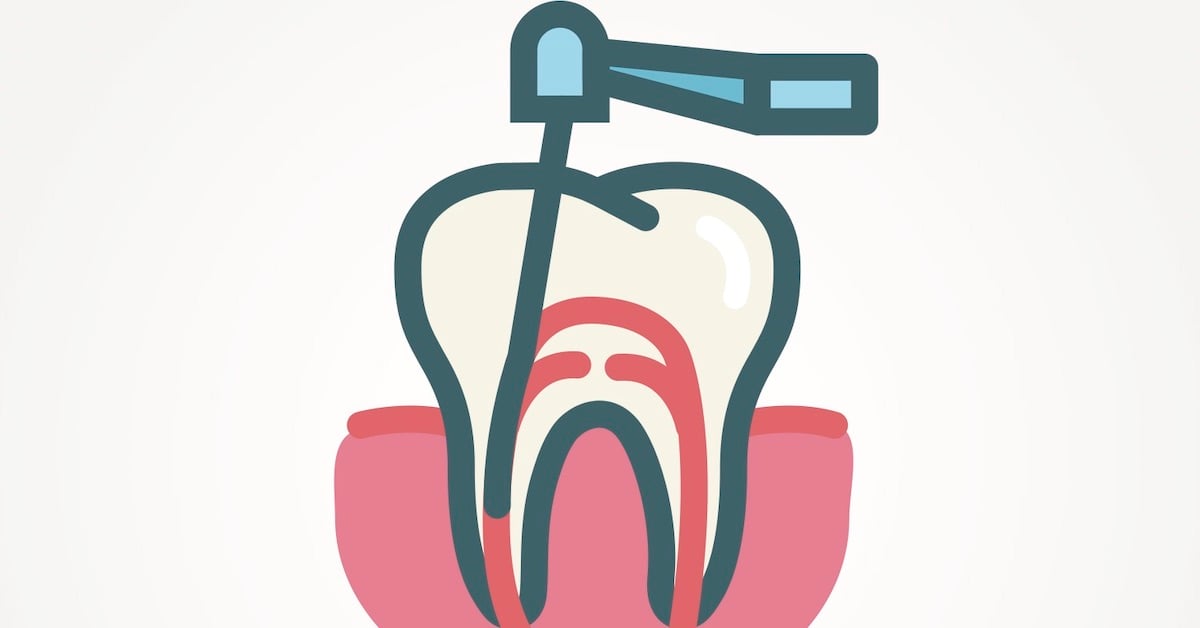 While root canals are commonly performed procedures, many people don't have knowledge of how this tooth-saving remedy works. Uncover the truth about root canals and learn the answers to some important questions to see if this treatment method is right for you.
Reasons for a Root Canal
One of the misconceptions surrounding root canals is that the procedure causes tooth pain. The truth is that root canal treatment gives you relief from tooth pain and issues surrounding tooth pain, rather than being the cause of it. The procedure for a root canal is practically painless in and of itself. Tooth pain is caused by infection, decay, or damage to the tooth that is affecting the pulp inside of your tooth. Failing to have the issue addressed promptly will cause the pain the become worse and will eventually lead to the tooth needing to be pulled. If you see a dentist when you first have pain, you will be able to save your tooth via root canal treatment.
Ten Frequently Asked Questions About Root Canals
When you speak to your dentist, ask the following questions to determine if a root canal is the right kind of treatment for you.
Am I good candidate for a root canal?
Will there be pain after my procedure?
Is there a different kind of procedure that can address my problem?
What is involved in a root canal procedure?
How long do you estimate the entire process to take, from the initial exam to total healing?
Will I need an anesthetic during the procedure?
What are the risks involved with root canal treatment?
How much does a root canal cost?
Will my dental insurance cover a root canal?
Will my tooth be just as strong after the procedure has taken place?
Serious Dental Warning Signs
There are multiple types of tooth pain that can be an indication that you need a root canal. However, there are some symptoms that shouldn't be ignored. If you have any of the below symptoms, you should go to an affordable dentist as soon as possible to find out if a root canal is the right treatment method for you to pursue:
Persistent or severe tooth pain
Swollen or red gums
Teeth and gums that are tender to the touch
Sensitivity to hot or cold that sticks around after the cause is taken away
Tooth discoloration
Severe tooth decay
A small bump on the gums surrounding the affected tooth
A Step-by-Step Guide to Root Canal Procedures
If you've been told that you need to have a root canal, you're probably a little concerned about what you can expect. This convenient guide explains every step of the treatment process for you.
Step 1 – Detection of an Infection
Root canals are typically necessary when the pulp located deep inside of a tooth becomes severely infected or damaged. Common symptoms of this occurring are swelling, redness, and pain in the tooth. If you have any of these symptoms, you should call a dentist right away, as a root canal treatment may be the only way to treat the problem.
Step 2 – Beginning the Root Canal Procedure
Once your dentist has examined your tooth and determined that it is infected or damaged beyond repair, he or she will most likely prescribe a root canal. These procedures are painless. The first step of the procedure will consist of your dentist numbing the tooth so that an opening can be created through the crown of the tooth so that the dentist can access the pulp.
Step 3 – Removing the Root of the Problem
After creating access to the tooth's pulp, your dentist will remove the infected or damaged pulp with special tools. The tooth will then be cleaned.
Step 4 – Filling the Tooth's Canals
The canals located inside of your tooth will then be shaped and packed with a permanent filling that will protect the tooth.
Step 5 – Restoring the Tooth
When the affected pulp has been taken out, the dentist will then seal the opening within the tooth with a temporary filling.
Step 6 – Receiving the Crowning Glory
Shortly after the root canal has taken place, your dentist will place a crown over the tooth to permanently protect it from decay and damage.
What to Do After a Root Canal
Are you wondering what the healing process for a root canal is like? Utilize this guide to be sure that you recover quickly and completely.
What You Will Feel Like After a Root Canal
It's normal to have a bit of tingling or tenderness around the affected tooth for a few days after your procedure. You may also experience some tenderness when you hold your jaw open for an extended period of time. These symptoms are usually treated via the use of an over-the-counter pain reliever. In addition to this, your treated tooth may feel slightly different than your other teeth for a few weeks. If you experience severe pain or pressure a few days after your procedure takes place, you should call your dentist right away, as this could be a sign of a complication.
Healing at Home
Once you've had your procedure, you will receive instructions from your dentist about the recovery process. You should follow these instructions precisely, as they will aid you in healing faster. If you have any questions, concerns, severe pain, ongoing discomfort or adverse reactions, you should contact your dentist immediately. While each case is unique, here are some basic guidelines on proper root canal healing:
Refrain from eating until the numbness in your mouth has worn off. This will keep you from biting your tongue or cheek.
Don't chew or bite around the affected tooth until it has healed and restored.
Follow all directions about medications.
Brush and floss your teeth as usual but be careful around the treated area.
Call your dentist right away if you have symptoms like tooth pain, swelling, nausea, an allergic reaction or any other concerning symptoms.
What to Know About Follow-Up Care
Receiving a root canal is the first step to getting your tooth back to its full function and health. While your tooth will receive a temporary filling at the time of the procedure, you will need to have a permanent restoration piece placed on the tooth. Be sure that you schedule an appointment for this procedure immediately after your root canal.