Posted under:
General
Posted on: March 3, 2023
Your First Appointment at Our Connecticut Dental Office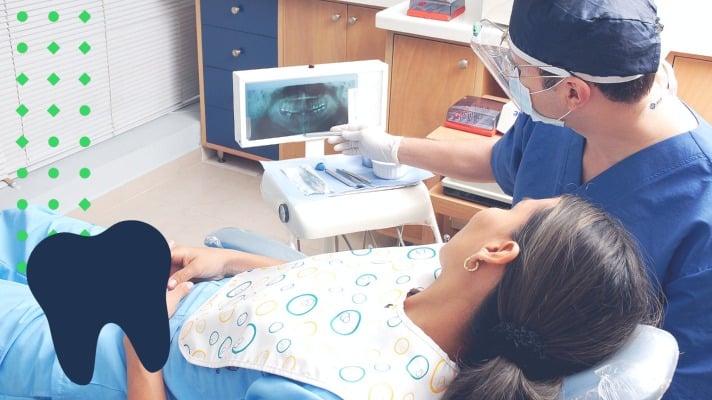 The day has arrived for your very first visit to Premier Dental of Connecticut. We hope you feel at home as soon as you cross our threshold.
When you arrive, we will record your vital information in your new patient chart. If you have dental coverage, please bring your insurance information with you so we can copy it. We also need the name of your previous dental office so we can request that they forward your file. It is also very helpful for you to provide a list of any medications you are taking. This helps when the dentist plans your treatment.
The Components of a Typical Dental Exam
Once we have filled in the blanks on your chart, you are welcome to take a seat in our cozy waiting room. In a few moments, we will call you into our exam area. A dental assistant will show you to a chair and help you settle in comfortably. You'll get a large bib to protect your clothing during your visit. A few of our staff members may drop in to introduce themselves. It's all part of our plan to make you feel as familiar as possible whenever you are at Premier Dental of Connecticut.
The hygienist is a staff member who helps keep your mouth fresh and healthy with regular dental cleanings. You are likely to meet the hygienist during your first visit, but you may not get your teeth cleaned until your next appointment. It all depends upon your schedule and whether the hygienist has an opening during your first visit.
When the dentist comes in, it's time to get down to the exam proper. With the help of an assistant, the dentist will take a close look in your mouth to determine the current status of your teeth, gums and bite.
A dental mirror helps reveal hard-to-see tooth surfaces where damage or decay may be hiding. Your X-rays further assist the dentist in your evaluation, showing the areas in between your teeth and other spots not normally visible. We need a recent set of X-rays taken within the last couple of years. If necessary, we will take new ones during your visit.
Once the dentist examines your teeth for damage, looseness, cracks and/or decay, your gums are next. By measuring your gum pockets and then recording them in your chart, the dentist and dental assistant will establish a baseline of data. They can refer to this in future visits to see how your mouth may have changed. They will also make a note of any swollen areas or irritation.
Creating an Individualized Plan for Treatment
When the dentist has finished a complete evaluation of your oral health, it's time to draft a treatment plan. With your input, the dentist will explain in detail any issues with your teeth and gums. You will find out about your treatment options, and together, you'll create a plan. During this discussion, you should be sure to seek answers to the questions that you think of. The dentist is happy to clarify any gray areas.
Typically, you will also get advice about maintaining the health of your teeth and gums in between dental visits. These suggestions will be based upon what the dentist observed during the exam as well as best oral health practices.
What to Expect During a Teeth Cleaning
At Premier Dental of Connecticut, a teeth cleaning is something our patients look forward to. You get to lean back in the dental chair while our skilled hygienist makes the magic.
Using freshly sterilized tools such as an exploring pick, a cotton forceps, a water squirter, and a plaque scraper, the hygienists gets to work. Removing tough plaque and tartar buildup is job one. This virtually painless process is key to getting your mouth as fresh and clean as possible.
The hygienist will treat you to a professional flossing, too, getting the floss into tight spots between your teeth where particles may be hiding. Periodically during the cleaning, the hygienist will squirt some water in your mouth to help rinse it out. You will either spit out the water after swishing, or the hygienist will whisk it away with the help of a small dental vacuum.
Using an electric rotary tool with flavored gritty paste, the hygienist will begin the next phase of cleaning: polishing your teeth to a smooth, shiny white finish. Many people find this to be the most pleasant part of the cleaning experience, enjoying the low hum of the rotor, the flavor of the paste and the skill of the technician. A final rinse and a look in the mirror at your newly refreshed smile will have you humming a happy tune as you drive home.
Rely on Premier Dental of Connecticut for your Dental Health
As you can see, there is really nothing to worry about when you come to Premier Dental of Connecticut for the first time. It's all about feeling welcome, cared for and at home. The dentist 's exam is relatively quick and typically pain-free. Our goal is to help you maintain your oral health for life, so we want you to feel good about visiting our office the first time and each time after that.
Towards that goal, we ensure it's easy to make your next appointment. Most of our clients stop by the front desk on their way out to secure a day and time that works the best. You can also make your appointment online or by giving us a call. Healthy teeth and gums are key to feeling great, so get in touch with us today.